Are you looking for a romantic place to take your significant other this Valentine's Day? Check out
Bagsmart's recommendation
on 5 of the world's most romantic destinations to make sure that your special day is one to remember! From beachside resorts in Hawaii and quaint cobbled streets in Italy, to captivating desert villages in Morocco - find out which of these seven incredible places would be perfect for a dreamy Valentine's getaway. And one more thing to notice, while you're out & about with love in your heart, don't forget to fill your Bagsmart travel bags & luggage with all essentials to make this trip seamless (and we'll be so happy to be featured in your love story!)
1.The Parisian Amour on the Eiffel Tower
If you're looking for a truly romantic way to celebrate Valentine's Day with your significant other, then a trip to the City of Love is a must. And what could be more romantic than a kiss at the top of the Eiffel Tower? As one of the most iconic landmarks in the world, the Eiffel Tower is the perfect place to declare your love for that special someone.
After you've shared a romantic moment at the top of the Eiffel Tower, head to nearby Champ de Mars park for a leisurely stroll hand in hand. This park is beautifully landscaped and offers stunning views of the tower. It's also a great spot for people watching and taking in all the sights and sounds of Paris. Our
Wanderland Backpacks
are an absolute must for this moment! They feature beautiful floral prints that ooze effortless Parisian style and allow you and your special one to express love in a truly stylish way. Step out with confidence - be the happiest couple of urbanites today!
End your day with a romantic dinner at one of Paris' many Michelin-starred restaurants. Or, if you're on a budget, there are plenty of charming bistros throughout the city where you can enjoy some classic French cuisine.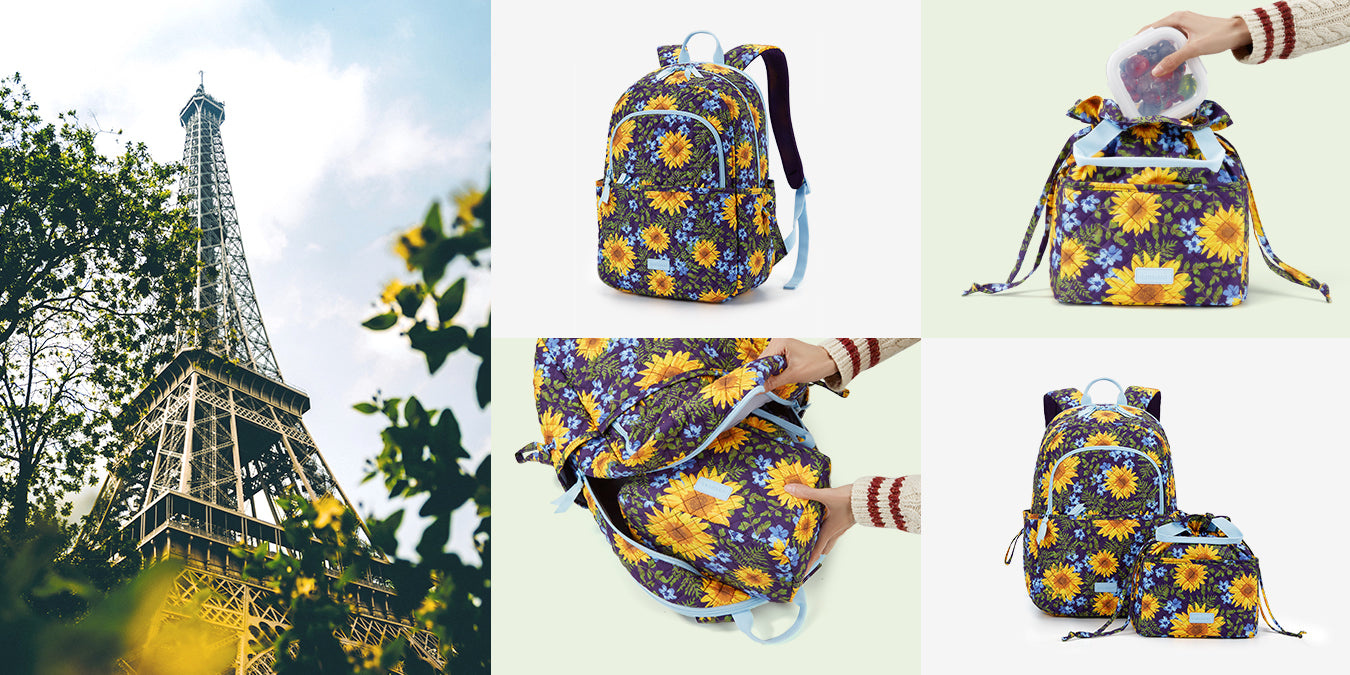 2.Caribbean Kisses in Barbados
Caribbean kisses in Barbados are some of the most romantic in the world. The island is renowned for its beautiful beaches, turquoise waters, and stunning sunsets. What could be more romantic than exchanging Caribbean kisses with your significant other while taking in the natural beauty of this island paradise?
There are plenty of ways to enjoy romantic moments during a trip to Barbados. Stroll hand in hand along the white sand beaches, explore the island's lush gardens and stunning landscapes, or simply relax together in a private villa overlooking the ocean. No matter how you choose to spend your time together, you're sure to create lasting memories of your Caribbean vacation.
We know you don't want to miss a moment of beauty! That's why you should take our
Anniston Camera Backpack
! The durable and stylish design features ample compartments to securely store your camera and other pricey equipment. And when it's time to capture that perfect shot of romance, the easy-to-carry bag allows for quick access so nothing can stand in between you and picture perfection.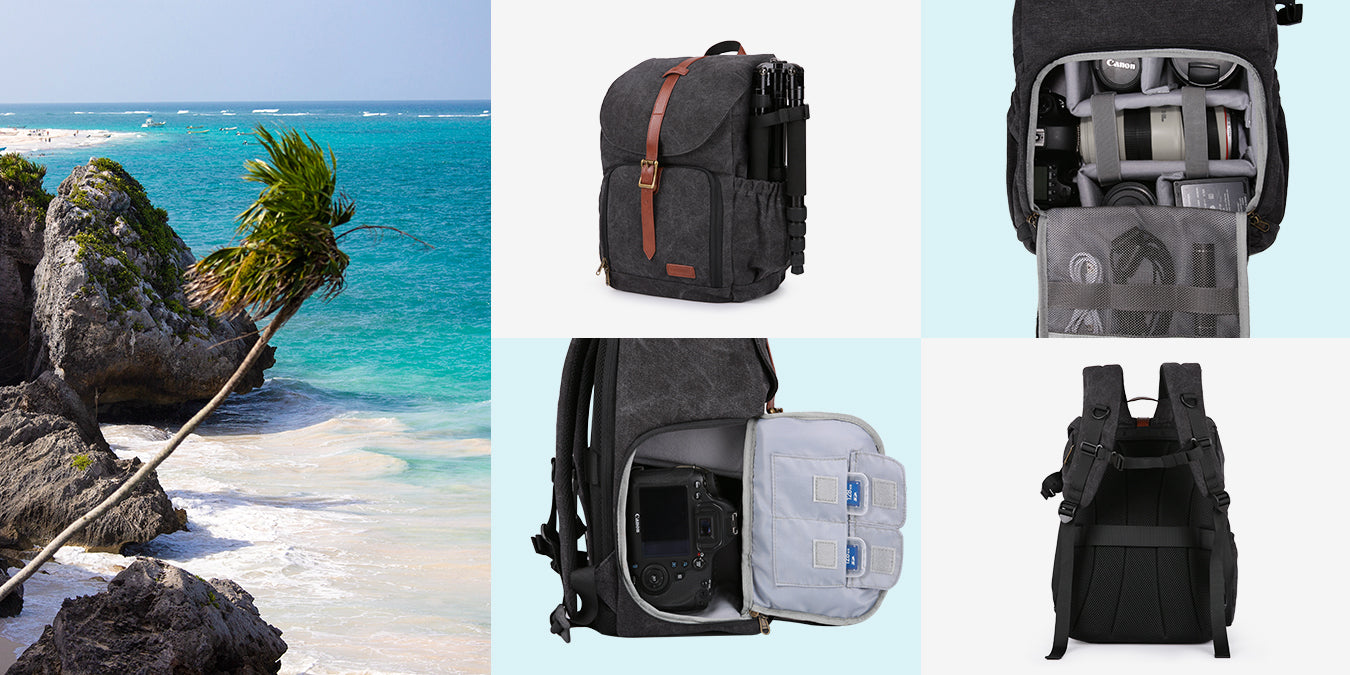 3.History and Love in Rome
Around the world, people celebrate Valentine's Day in different ways. Some countries have more traditional celebrations, while others have adopted more modern practices. Rome is a city that has a long history of love and romance, making it the perfect place to celebrate Valentine's Day with your significant other.
Rome is known as the "Eternal City" and it's no wonder why. The city has been a popular destination for lovers since ancient times. One of the most famous love stories from Rome is that of Romeo and Juliet. The star-crossed lovers met in secret and their tragic story ended in tragedy. But even though their story ended tragically, it inspired countless other romances.
If you want to experience a little bit of Romeo and Juliet's romance for yourself, you can visit the balcony where Romeo first declared his love for Juliet. The balcony is located in Verona, which is just a short train ride from Rome. You can also visit the Roman ruins where the lovers used to meet. Or, if you'd prefer something more modern, you can take a gondola ride through Rome's canals – an activity that has become synonymous with romance. A water-proof
Bonchemin 17.3 Inch Laptop Backpack
is perfect for this situation to make traveling enjoyable and stylish. This durable, comfortable bag provides ample space to store two people's travel necessities in a single sophisticated accessory.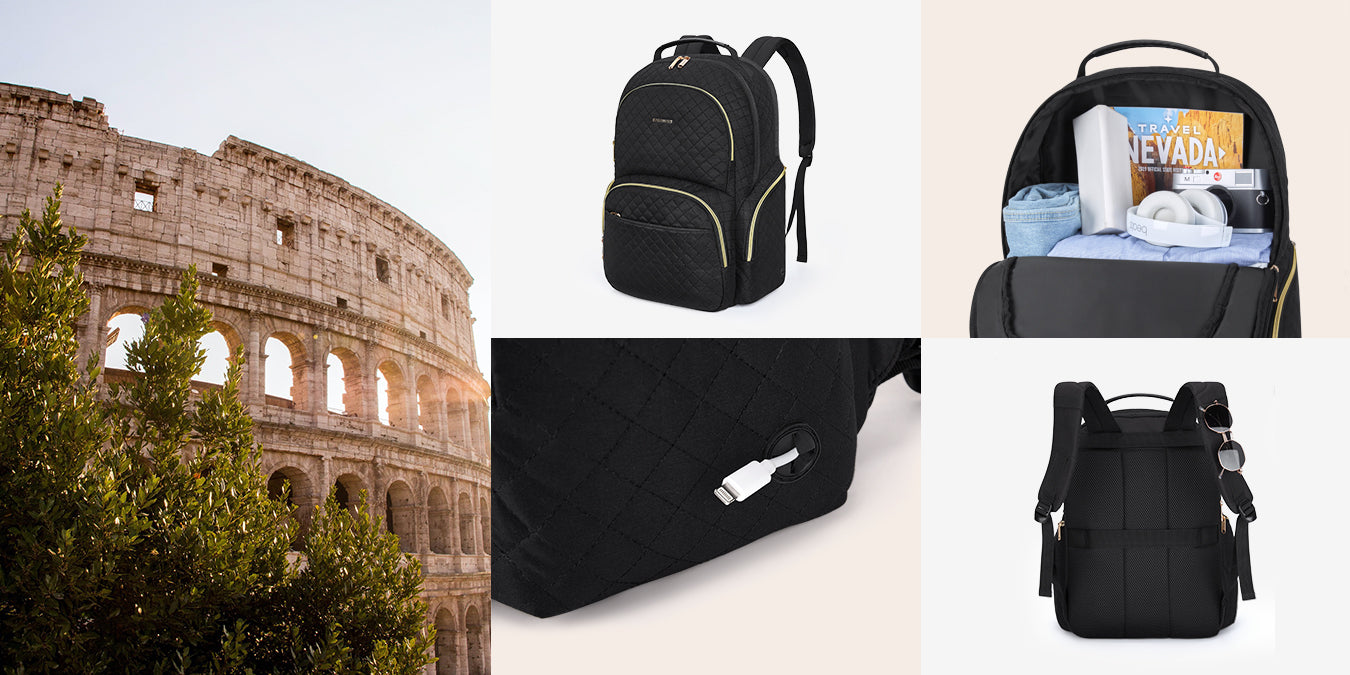 4.Special Moments at Taj Mahal, India
If you're looking for a truly romantic place to celebrate Valentine's Day this year, look no further than the Taj Mahal. Located in Agra, India, this iconic mausoleum was built by Mughal Emperor Shah Jahan as a tomb for his beloved wife, Mumtaz Mahal. Today, the Taj Mahal is one of the most popular tourist attractions in India, and it's easy to see why. The stunning architecture and intricate details are simply breathtaking, making it the perfect place to share a special moment with your significant other.
Whether you're admiring the beautiful facade from the outside or exploring the marble halls and courtyards within, there's no doubt that the Taj Mahal will take your breath away. And what could be more romantic than sharing an unforgettable experience with the one you love? So if you're looking for a truly unique and romantic place to celebrate Valentine's Day this year, consider spending it at the Taj Mahal.
On the other hand, India's tropical climate can make for a warm and memorable romantic getaway. Make sure to pack the
Bonchemin toiletry bag
with all your necessities - it offers plenty of space for full-sized cosmetics and hygiene products, so you'll stay cool, fresh, energetic and sunburn free throughout your travels!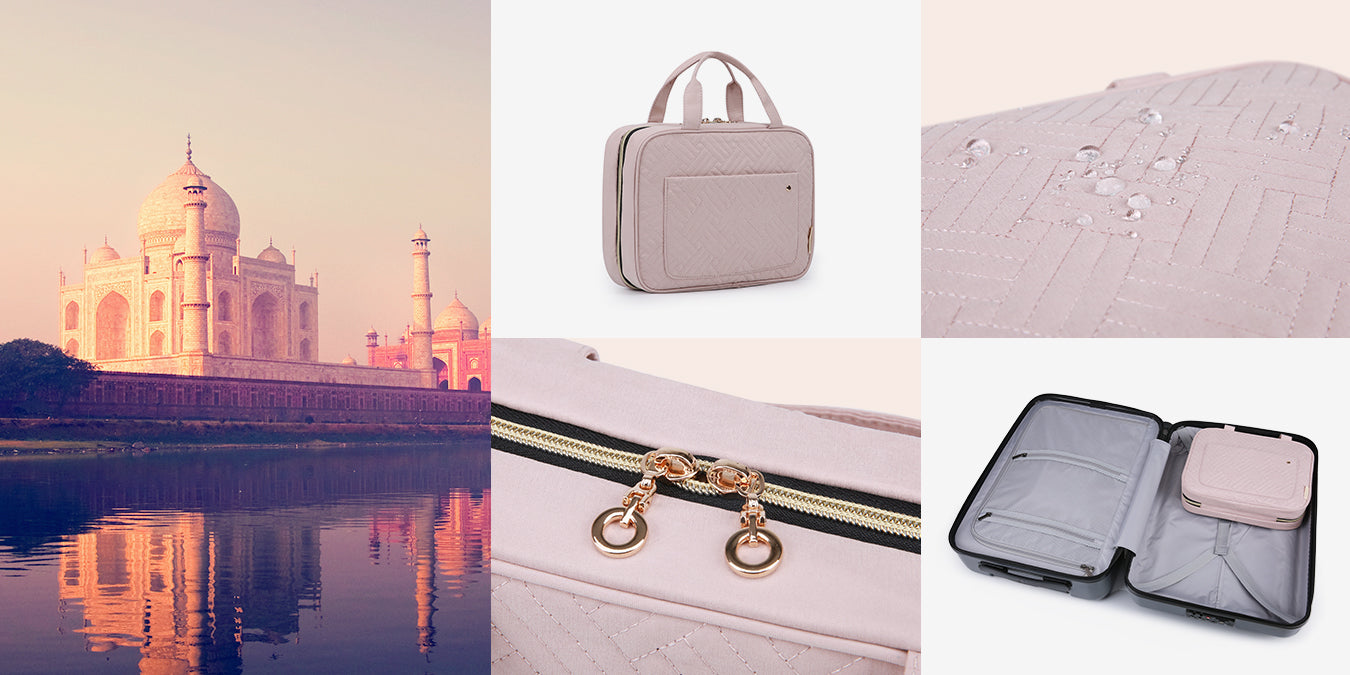 5.Enjoy Nature and Life in Hawaii
When people think of Hawaii, they often picture paradise – and for good reason. With its beautiful beaches, amazing sunsets, and warm climate, Hawaii is the perfect place to celebrate Valentine's Day with your significant other.
There are a number of romantic activities that you can do in Hawaii. For example, you can take a sunset stroll on one of the many beaches, go for a swim in the clear blue waters, or hike through one of the many scenic trails. You can also explore the island's culture by visiting some of the famous landmarks such as Diamond Head or Hanauma Bay.
No matter what you decide to do, spending Valentine's Day in Hawaii is sure to be an unforgettable experience.
Put an Aloha twist on your toiletry bag! Pick up one of our
Wanderland cosmetic bags
featuring sunflower prints to let everyone know that you've brought Hawaii's qualities with you. Put a smile on the face of your lover, as these vibrant designs capture your unique personality in style!
Hopefully this article from Bagsmart has given you a few ideas of places to go on Valentine's Day with your significant other. Wherever you choose to spend the holiday, it is sure to be an unforgettable time. With its memorable atmosphere and unique experiences, each one of these romantic destinations presents the perfect opportunity for couples to reconnect, reflect and celebrate their love as they explore all that life has in store together.